Confiserie florian
100 years
of history
The history of Maison Florian begins over 100 years ago on the Port of Nice...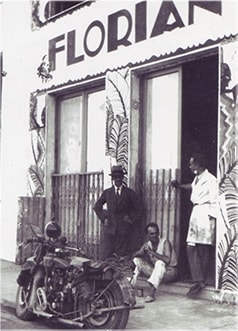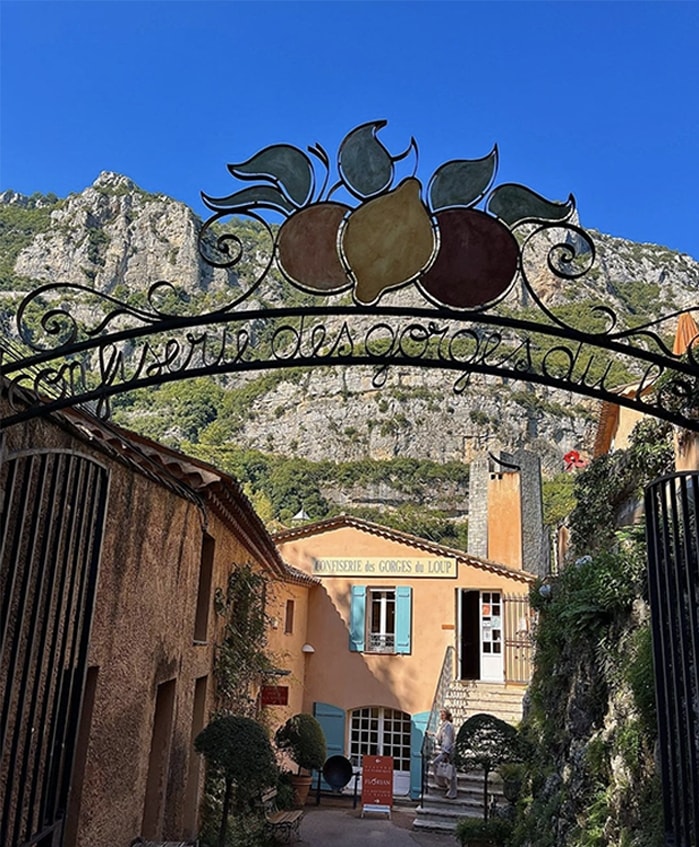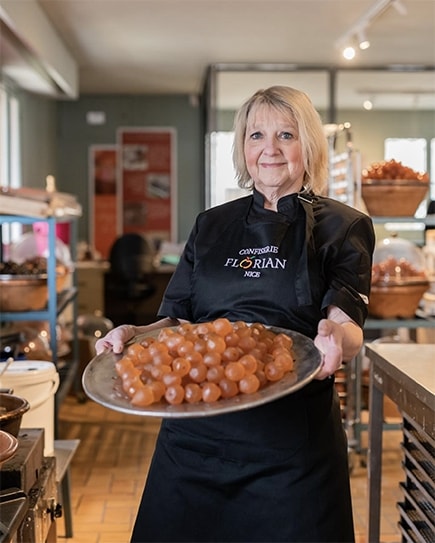 La Confiserie Florian is first of all a beautiful history of know-how as well as traditional and family values.
It is the delicate transformation of the fruit and flowers of the Alpes-Maritimes into delicious treats that have been charming gourmets' tastebuds for generations.
The name Florian appears in 1921 for the first time : it is the opening of the chocolate factory in Nice. Reputed for its delicious products, it is the place where famous painter Matisse came to purchase his favourite chocolates. A few years later a perfume factory is created in Pont-du-Loup. In 1935 it is bought by Parfumerie Fragonard, founded in 1926 and managed by Eugène Fuchs. In 1949 la « Confiserie des Gorges du Loup » replaces the perfume factory.
In 1921, Matisse is a regular customer of Confiserie Florian on the Port of Nice.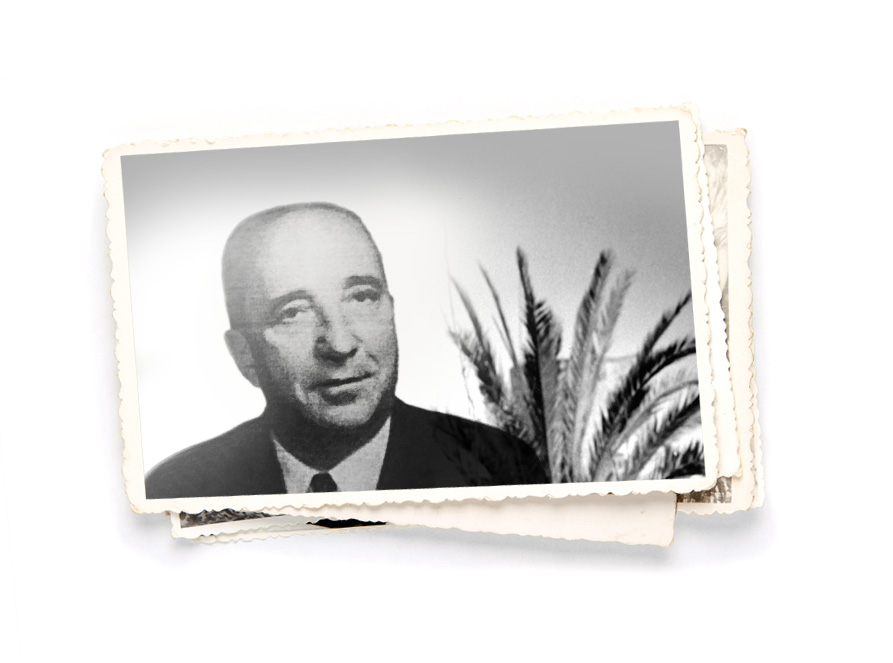 Georges Fuchs, Eugène's son, visionary man and great traveller, buys back the copper jam tanks and Terra cota terrine dishes from Confiserie Nègre. The Confiserie Florian was born.
Almost 20 years later, Florian's chocolate factory on the Port of Nice makes way for the « Confiserie du Vieux Nice », a genuine antenna of the parent company in Pont-du-Loup.
It focuses mainly on chocolate-making activities.
Revival of the name Florian
In 1996 the family business's activities are split into two. The Costa family keeps parfumerie Fragonard, and the Fuchs family retains the Confiserie and revives the name Florian.
Since then, Eugène Fuchs's great grandchildren, Frédéric et Sandrine run the Confiserie.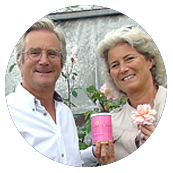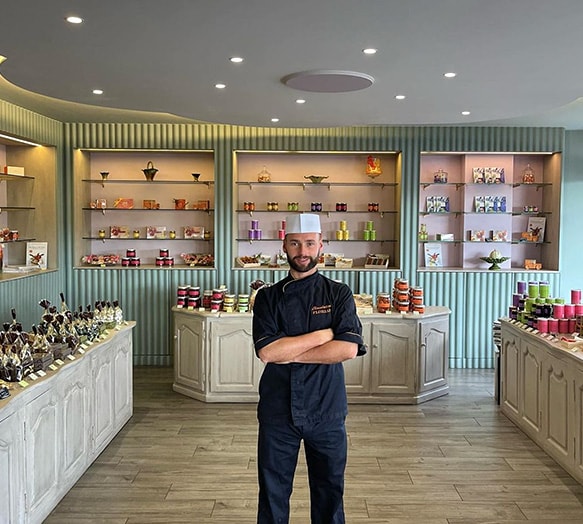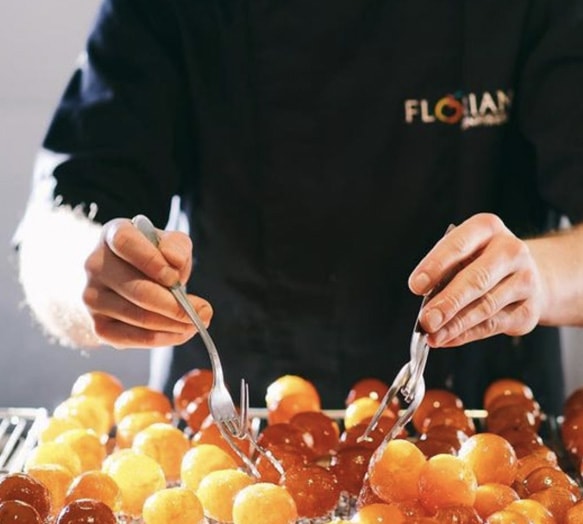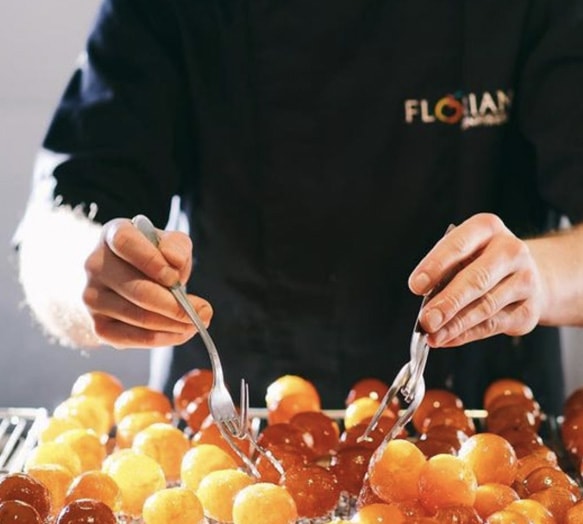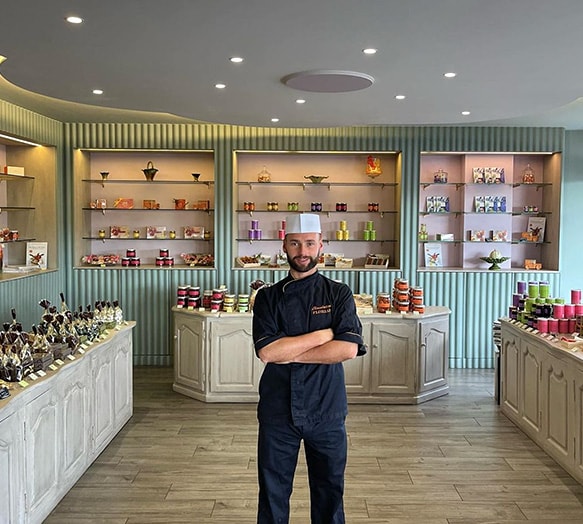 WORKSHOPS & BOUTIQUES IN NICE AND THE GRASSE REGION
Two new boutiques represent the brand alongside the one in Nice and Pont-du-Loup, where Florian's confectioneries are made within our workshops by the craftsman's hands of our Master Confectioners.
In 2014, our boutique in Gourdon, famous hilltop village of the Côte d'Azur opens its doors. Two years later, a new shop opens in Grasse, worldwide capital of perfume.
En 2022, Florian biscuit factory is created !
Cakes, cookies, shortbreads, meringues follow one another on the stalls : la Biscuiterie Florian is born !
A deep sense of tradition and heritage is perpetuated and reinforced every day thanks to professionals engaged in preserving our culinary talent.
---
Visits & Experiences
Discover our workshops in Pont-du-Loup and on the Port of Nice as well as our authentic confectionery and chocolate making know-how.
VISIT OUR BOUTIQUES